About / Contact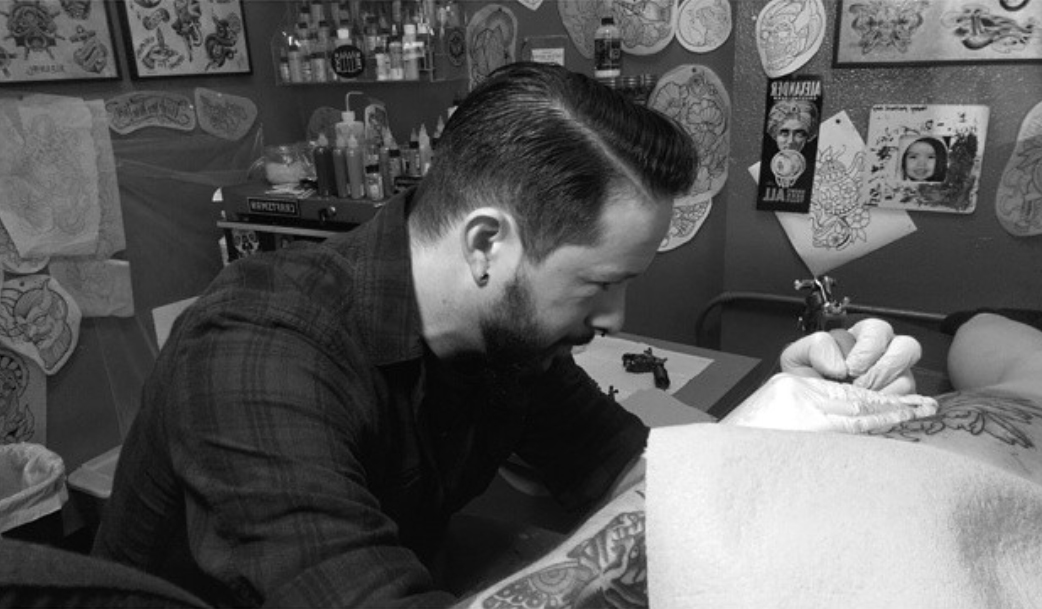 ---

Find me at The Hive Tattoo in PDX
8327 N Denver Ave, Portland, Oregon
http://www.thehivetattoo.com | 503-208-3272 | The Hive Instagram
---
My name is Nate Luna.
Originally hailing from the Arizona deserts, I settled in Portland, OR after graduating from design school in early '99 in order to focus on building my name in the local art scene.  After years of mural work, logo design, live art gigs, and gallery shows, I decided to jump into the world of tattooing about 5 years ago.  After a couple years of determination and incredibly hard work of balancing family, a "real" job, and freelance design work, I've now landed at Portland shop, The Hive Tattoo.
When I'm not tattooing you'll find me drawing and painting custom designs that I frequently put into my Up For Grabs book (designs available to be tattooed once and once only, available for viewing at the shop – perfect for those that like my style but are undecided on what to get done).  I love nothing more than drawing up a custom piece specifically for each client; a basic idea of what you're looking for and a bit of artistic freedom is all I need to make a truly custom piece just for you.
Bright and bold is my favorite style to work in, but I enjoy working in numerous other styles as well.  Whatever the style, my number one goal is to give my clients a clean, solid tattoo in a professional environment.
For inquiries/questions feel free to shoot me an email detailing your ideas.
Nate Luna
---
Send me a message for a consultation